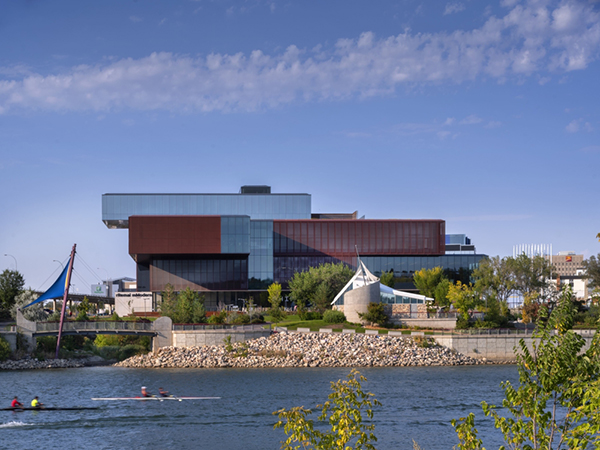 EXHIBITION ANNOUNCED: 2020 Biennial of Contemporary Art at Remai Modern Saskatoon
OPENING SEPTEMBER 26 2020
FROM REMAI MODERN:
Remai Modern is pleased to present the 2020 Biennial of Contemporary Art. In partnership with the Art Gallery of Alberta, the exhibitions are on view concurrently in Saskatoon and Edmonton. Working with the theme of borders, the biennial features more than 30 artists from and/or residing in Alberta and Saskatchewan. The exhibition at Remai Modern features Judy Anderson, Cindy Baker, Elisabeth Belliveau, Heather Benning, Lisa Birke, Bill Burns, Wally Dion, Don Gill, Laura Hale, Laura Kinzel, Michèle Mackasey, Barbara Meneley, Tim Moore, Lyndal Osborne, Nurgul Rodriguez, Laura St. Pierre, Justin Waddell, Blair Fornwald and Nic Wilson.
The exhibition at the Art Gallery of Alberta features aiya 啊呀! (a collective consisting of Grace Law and Shawn Tse 謝兆龍), Jason Baerg, Catherine Blackburn, Lori Blondeau, Sean Caulfield, Thirza Jean Cuthand, April Dean, Clay Ellis, Carole Epp, Hali Heavy Shield & Corinne Thiessen, Gwenessa Lam, Martina Lantin, David LaRiviere, Amy Malbeuf, Elise Rasmussen, tunnel (Jen Reimer & Magnus Tiesenhausen) and Mindy Yan Miller.
CURATORIAL TEAM
Lindsey Sharman, Curator, Art Gallery of Alberta
Franchesca Hebert-Spence, Adjunct Curator of Indigenous Arts, Art Gallery of Alberta
Sandra Fraser, Curator (Collections), Remai Modern
Felicia Gay, Guest Curator, Remai Modern
More information on the Remai Modern website.